Welcome to the chapter 3 link up for the Whole Brain Teaching 122 Amazing Games! book. If you didn't get a chance to read the post for chapters 1 and 2, click here to go there now.
I had quite an exciting week in Florida last week! I went to a 2-day teacher conference and then I went to the Magical Kingdom, Animal Kingdom and Epcot…all for the first time ever! It was action-packed and never a moment to even really check social media, let alone write a blog post. Now I'm back to my regularly scheduled programming this week.
I'm linking up with Heidi Martin again! Make sure to check out her posts on the book.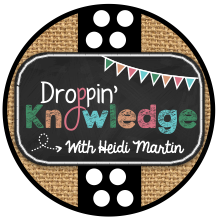 Chapter 3
Top 10 Games
If you want more helps for your classroom management and behaviors, then this is the chapter for you.
1. Super Improvers (individual growth)
I personally use and love the super improvers wall concept and have been using it in my class for the past 3 years. The main goal of using this game is to reward for improvement and not ability. Think about it–kids are rewarded by ability through grading, but when do they received recognition for daily improvements? There should be 10 levels the students are working through and you can make up the color-coding and themes for the levels. Here is the one I currently use:
Not pictured is the white Rookie level at the bottom and at the top is a darker orange Bulldog 100 level. We use bulldog for the top level because it is our school's mascot. Beside it I have a small pocket chart with each student's color-coded card. All students start on white at the beginning of the year and to fill up their cards they need to fill in the ten-frame with "super-improver" stickers.
When filled, I put a new card up and their finished card is taped with packaging tape on the back of their homework folders. As they collect them on their folders, they may show them to family and friends. Give each student their own goals to improve upon and let them know you're watching and waiting for them to improve. The book has so many other great details pertaining to this game alone. Check it out!
2. The Brainy Game
Gestures is the name of this game…for writing and critical thinking. My first graders are able to present a sentence orally and still show me with gestures the capital letters, punctuation and when to use "because" in a sentence to give more information. There is a card that can be downloaded and printed featuring all the brainies. Using the brainies lends itself to learning in many modalities and supports brain research on how the brain is stimulated and learns. Find a downloadable printable at http://wholebrainteaching.com/free-ebooks/classroom-management/ called Brainies Cue Card Desk Set.
3. The Scoreboard (class growth)

Drawing tallies under a picture of a smile face or frown face to keep the students in check to know they are making their dear teacher happy or not. I keep a laminted credit card-sized scoreboard with a mini permanent marker on a cord around my neck to keep track of my class scoreboard. I like that I have it anytime, anywhere we are. Coach B advises to stay within +/- 3 because a close game is always exciting and keeps the students on their toes. I've acquired up to 40 tallies in all by the end of a day. In the book you will find more details and even levels to keep it interesting throughout the long school year.
4. Leaders Rule
By finding out who your leaders are in your classroom, you have the key to the rest of the class climate. These leaders are going to meet with you often so that they know you are looking to them to show their leadership and model it daily. This encourages others to want to be leaders as well, which you can renominate in a couple of weeks.
5. Practice Cards
Cards printed ahead of time displaying the rules will give you an advantage. If students are not following rules, they may have a card (rule) to review and practice with gestures during recess. As students show their need to practice a rule because of their behaviors, you could place the rule card on top of their super improver card or in another place; the book suggests putting them in library pockets on a board with names or student numbers labels. I tell my students if they are not following rules they are not super improving, which means no chance for stickers at that time. Students will learn that they never want a "time out" on the super improver game. Coach B suggests using this half-way through the school year, if possible.
6. Long Talk, Short Talk or Plan Together
If a student needs you to speak directly to him/her about their behaviors, give them this option. A long talk is where the teacher talks on an on about the behavior and expectations until the student looks uber bored. A short talk is where the teacher briefly talks about the behavior and expectations. Plan together is more mature and where the student talks about how s/he can improve on the negative behavior with the teacher, not about others and their behaviors.
7. Wrong Way-Right Way Practice
Students enjoy practicing how not to act and that would be the "wrong way" practice of a behavior. The teacher then follows up with the students showing the "right way" behavior. Not only is this great practice for social but emotional behavior as well. I will have students practice telling each other, "Sorry" to one another. The wrong way is quick and mean-spirited and careless toward the others feelings, and the right way is looking at the person and slowly saying s/he is sorry and they will not let it happen again (hopefully!).
8. Classroom Engagement Average (CEA)
Think about your students for a moment and how you would rate them on a scale from high to low (4-1): Alphas, Go-Alongs, Fence Sitters and Challenging Kids. Consider the Diamond rule and Alphas are always on target, whereas the Challenging Kids have their own random targets/agendas. If you start the year averaging your student growth weekly based on this scale, you should see drastic results by the end if you are a Wibbiteer!
9. Challenging Kid Average (CKA)
I had a very challenging student recently in my class and I tried my best…at least I thought I did. If I would have had a systematic way to see his growth and progress then I would know if I'd done what I needed to do to help him. CKA is really tracking what strategies you are using and progress made by the student(s).
10. Mind Soccer
Hash marks on the board for a field and the eraser on the chalk tray as the soccer ball, the teacher asks questions for reviewing past concepts taught and awards points to the teams by moving the soccer ball back and forth "across the field" toward each goalie. Everyone wins because it's fun and educational! Use mind soccer as a reward instead of toys, candy or gum.
I hope you enjoyed this brief overview of chapter 3. Watch for next Monday when we will have chapter 4 book talk posts up.
Leave any comments you have about this chapter and we will get back to you. There may even be some WBT Execs listening in and they may respond too! How exciting is that???
Make sure to join in on the conversation in the Facebook group also!